Updates
The Monthly Round Up - August
Siteglide Team
Welcome to our August roundup post, where we share with you last month's highlights of new features, fantastic offers and more!

So, let's have a look at what's new at Siteglide and you'll see how you and your clients can benefit from using Siteglide.


You can create WebApps for a wide range of uses, such as providing your customers with an online course, where you can use a WebApp item for each step of the course including content, images, links and various other information that you'd like to add within each item. Now, with our new feature you can secure your courses and items to show for paying customers that are logged in, only!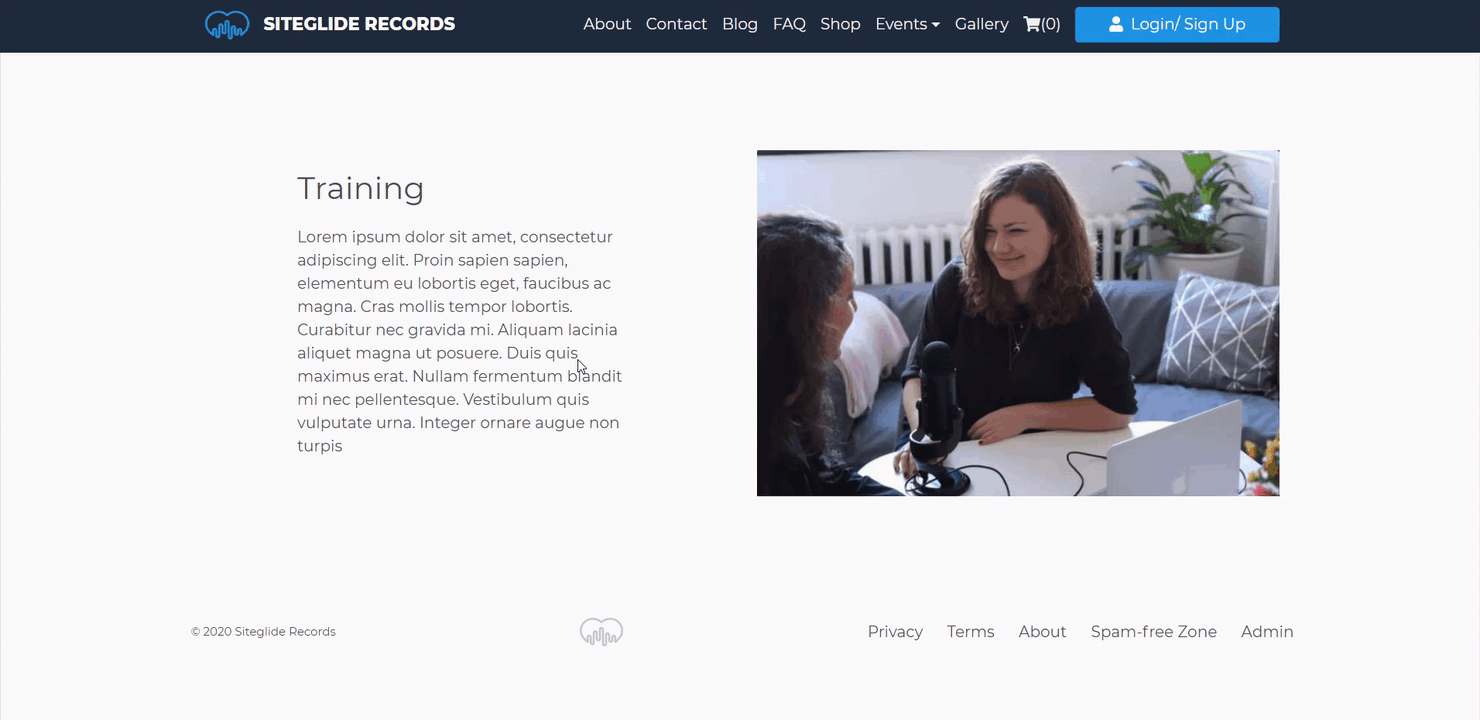 Our new feature allows you to lock online courses and portals for your clients. When setting up secure WebApp items, you can either hide them completely or choose to display the 404 Error Page for those who do not have access to the WebApp when trying to log in.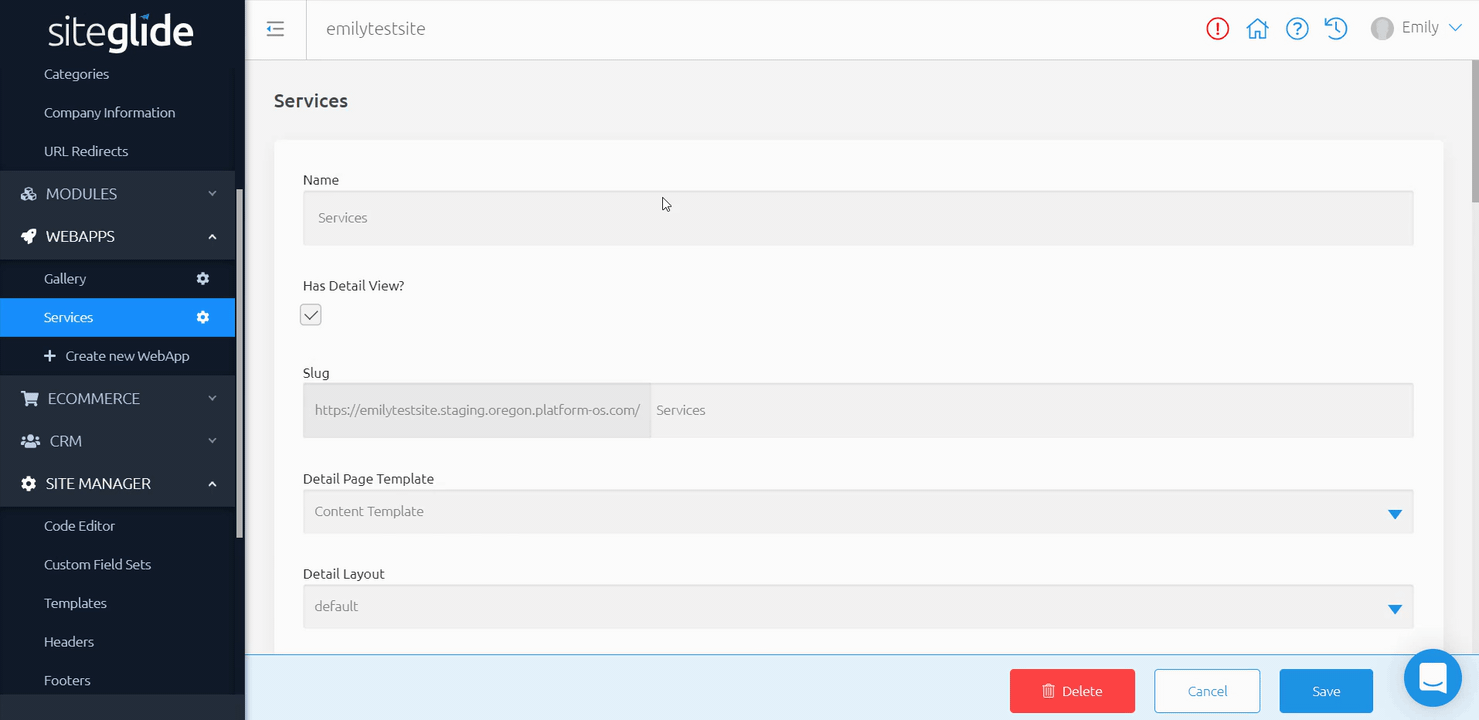 So, how does this benefit you?

You will have more control over what you can secure and ensure the peace of mind for your clients
Keep it simple! You won't need extra pages for the items that you want to secure. Instead you can output them all to one page and then it's up to you to keep it secure, or not
For more information on securing WebApp Items, click here.
Update to our Events Module Layout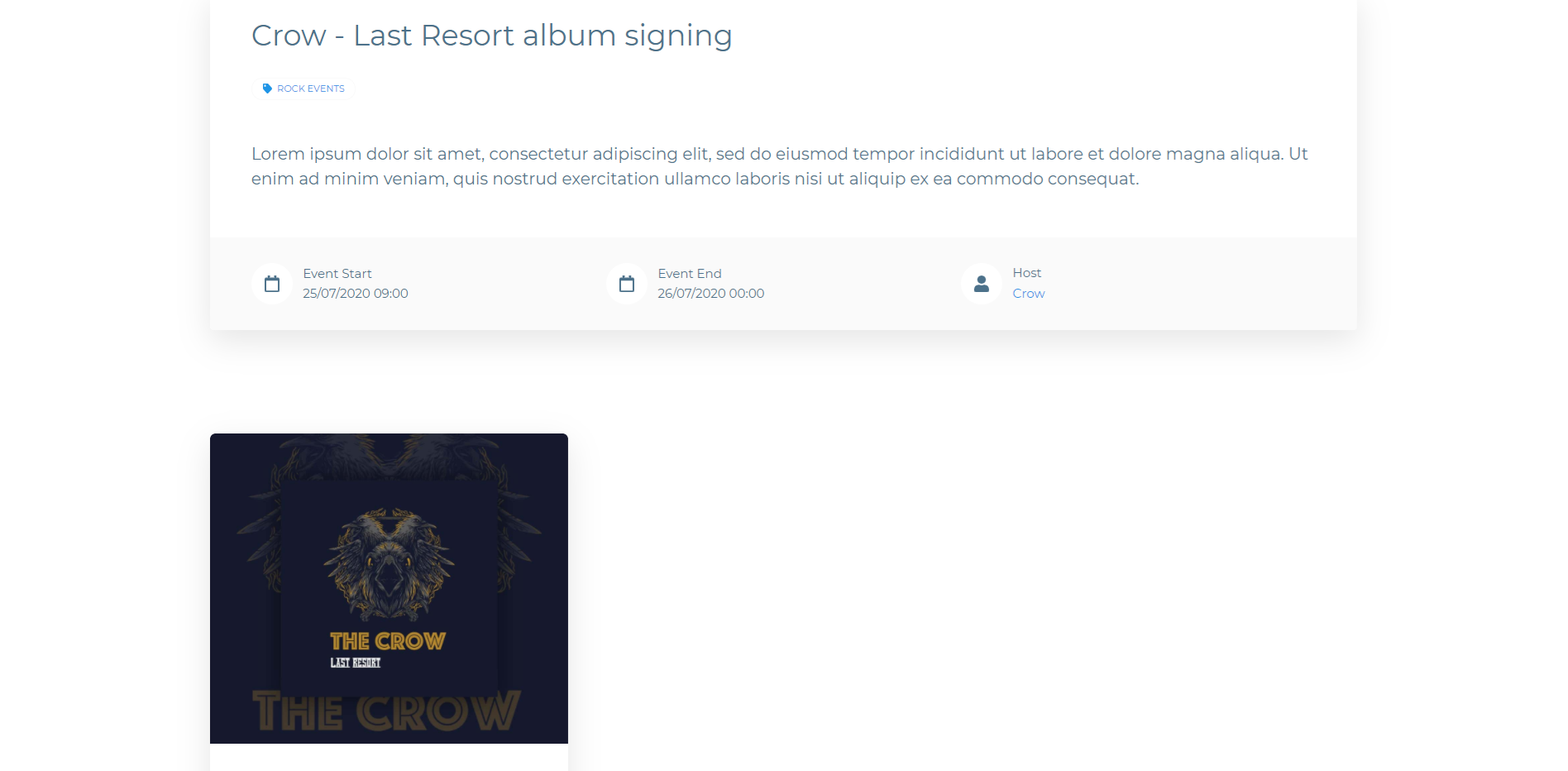 We've updated our Events Module Layouts to make it easier, faster and a more seamless experience for the user.

Now, instead of having to click through to a product page, users can purchase tickets straight from the Events Detail View.

What does this mean for you?

Simple, it's a much faster route for users to become a customer!



Slider Module & New Layouts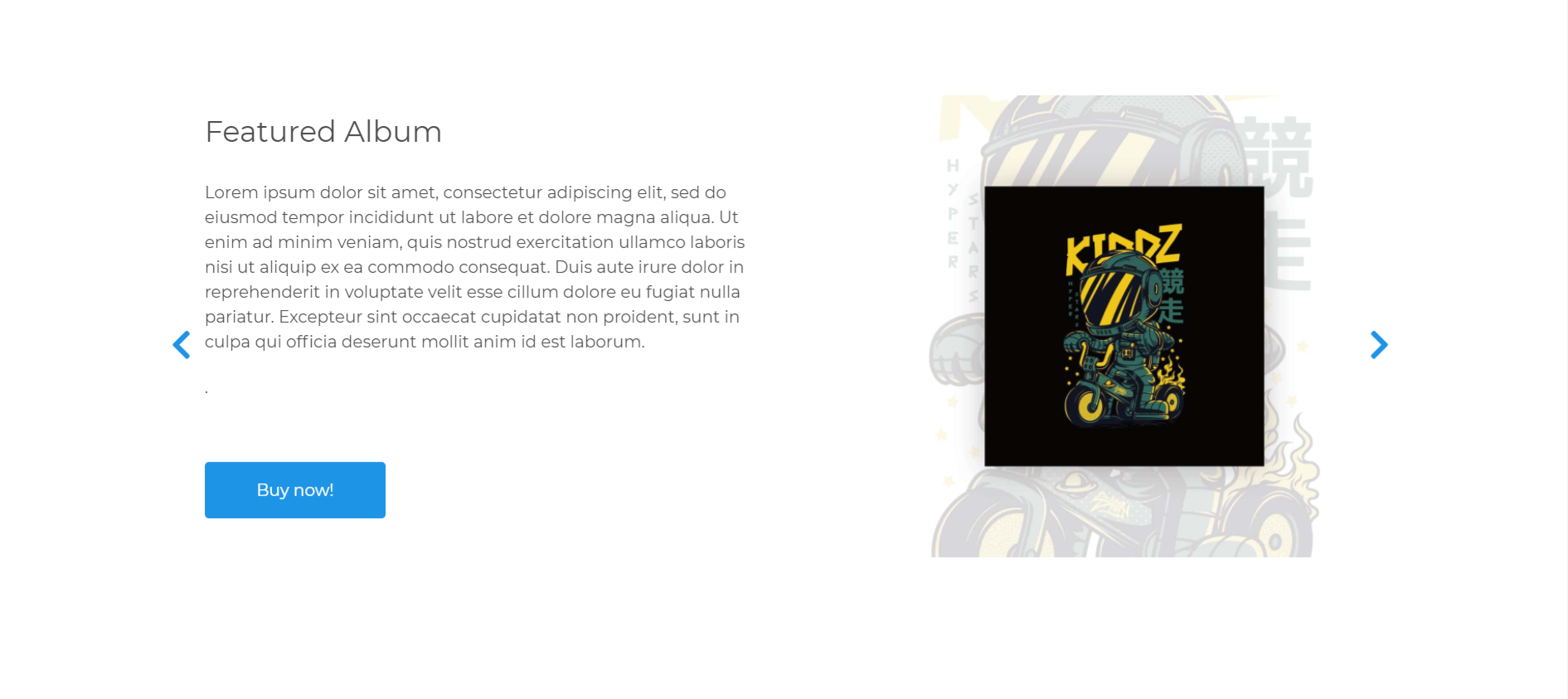 With the release of our Slider Module, you now have the ability to add images and content to Slides, allowing for flexibility in creating content such as ad rotators, featured items, upcoming events, and more!

You can choose to use one of the six layouts that our team has created for this module or use your custom layout!


Agency Starter Pack

We have a very exciting offer, the Agency Starter Pack, that has recently been launched.

It's an offer you can't miss and is perfect if your agency has a lot of sites that you need to get up and running, or if you are planning to migrate from Business Catalyst - or any platform that may be giving you maintenance nightmares.

The Agency Starter Pack gives you 10 sites at a 50% reduced price. If you are interested in hearing more then make sure you register here for our webinar on the 9th September - you don't want to miss it!
Siteglide's Event Page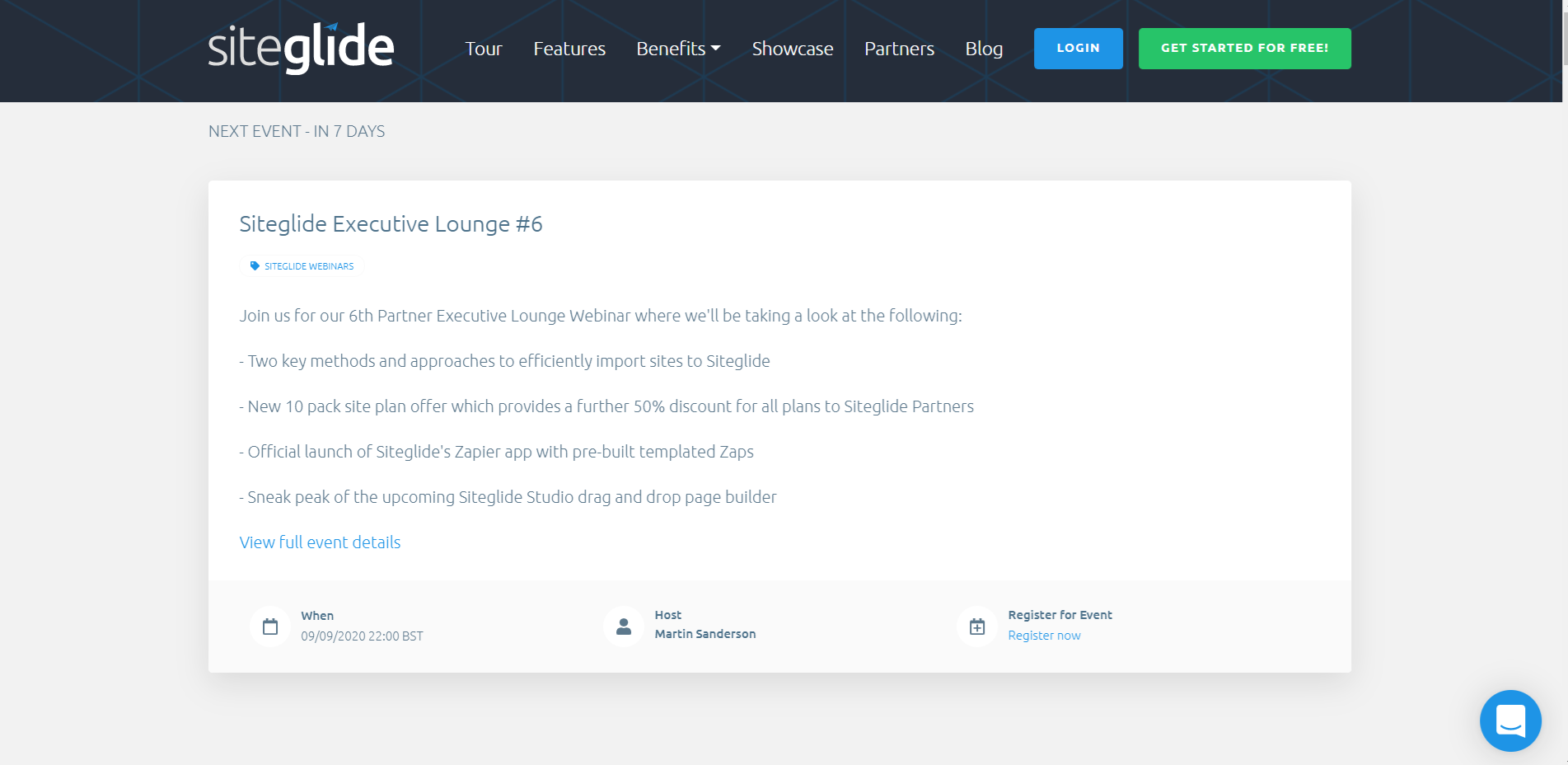 At Siteglide, we like to keep you up-to-date on all our upcoming events such as our webinars where we talk about our new features and our new product launches, or webinars with partners such as PlatformOS that we are always proud to be a part of.

So, we're thrilled that we have a new page on our site not only showcasing these events, past and upcoming - but where you can also register to make sure you book a virtual seat for yourself!

You'll never have to worry about missing a Siteglide event again!

To see our new Events Page and register for our upcoming webinar click here.

Come back next month as we have some exciting new launches that you definitely do not want to miss out on!